Do you want to fast track your retailer listings in 2021?
Do you want to get retailer ready?
Are you nervous about approaching supermarket buyers and bigger customers?
Do you want to understand what UK retailers are looking for?
Do you want to feel more confident about negotiating the best deal
Do you want the tools to help you get your food/drink brand listed in more stores in 2021
If you answer YES to any of these questions, then I have your back!!
As a former Tesco/Boots buyer and with 15 years of sales experience, I have been in your position and learnt all the tricks of the trade - who to contact, how to get them to reply and what they are looking for. And it varies with each retailer, each buyer and each product category. And I am ready to help you!
By the end of the four week course, you will be confident, practised and ready to meet the retail buyers who are all ready to talk to you - warmed up and ready to talk about listing your products
Just imagine what you will have achieved by getting pitch perfect:
You have saved the £2-3k per month retainer fee plus commission that most agents charge to get your products listed £36k saved!
You have gained just two listings in UK retailers each worth £100k £200k sales made!
You have negotiated a great deal with good profit margins £80k profit made!
And you have done all this confidently, without the stress and worry
Welcome to Pitch Perfect Live!

Pitch Perfect Live provides everything you need to get sales ready for 2021 in a 4 week live course designed to give you the confidence to be the best sales director for your business…..even if you dread selling!
And you get regular coaching and accountability throughout the course so I can personally help you with your sales worries as they arise!
How can I help??
Though my many years of experience in the FMCG industry, I have learnt the formula that maximises success to win new business. From my life as a buyer for Tesco and Boots, I know how buyers think, how they look at presentations and what they need. I have negotiated some great deals and listings for my clients through using all the techniques and tactics that I teach in this course.
And they have been having amazing success, getting through the door with Sainsbury, Ocado, Costco and getting listings easily that make money and will significantly grow their business. Ella from Fitbakes pitched to Sainsburys and got the listing in just 8 weeks following my advice on how to position the brand - she launches in January 2020 in 70 stores!!
That could be you and your brand.
What will you learn?
By the end of 4 weeks with me, you will know
Your Unique Selling Point and how they give you power and strength to negotiate the best deal
How to identify the target route to market for your products/services and how to find the right buyer
How to get the buyer's attention - way beyond just sending an email
How to present your products in the best way that gets the buyer interested
How to handle the buyer meeting, negotiate a fabulous deal and get those sales!
And enjoy it!!
What do you get?
Online learning – each week, you get a series of short videos to teach you the key things you need to know with specific advice and proven examples.
Templates, calculators and scripts – get your hands on all the templates and calculators that I use personally and with clients to ensure you have everything you need
Online coaching – each week we have a group coaching call where we work together to help you answer any questions and solve any problems you have so you are personally ready for those retailer meetings.
Week by Week Course Outline
Week 1 Who are you and what is your brand USP?
Objective: knowing your brand and its USP so you can create best pitch
Brand values

Customer avatar

Route to market

What does 10x mean to your business?
Week 2 Building the right social proof
Objective: Building the evidence for the pitch about why your customers love you and your brand
About the brand

Social media

PR

Reviews

Testimonials

About you

Your linked in profile

Other coverage
Week 3 Profile the customer, their company and the market place
Objective: Knowing your target so you can write the best emails and pitches that get attention
Finding your buyer

The Psychology of the buyers mind – how to know how to adapt your pitch to every occasion

Profiling the buyer

Profiling the company

Profiling your competitive position

Defining your key selling points
Week 4 Sell your product in the right way – my proven formula to getting the buyer's attention
Objective: Getting the meeting and getting the listing!
Perfect email design

Easy 6 step sales pitch

Negotiation training
Book now!!
Sign up NOW as there are only 12 places on this course
I want to make sure I give you the best attention I can in the coaching calls. So I can only take 12 people - that's the maximum.
Be quick to get your place – when the course is full, I will close it down and you will go on the waitlist for later in 2020
We will be starting on 9th November 2020!
So no time to lose, book now!!
And as an added bonus, if you book before the 31st October, you get the BONUS confidence tricks video which is an amazing set of 4 ways to blast your way through any meeting and kill those nerves!!
So the only thing left for you to do... is Enrol below!
Ps Don't forget if you sign up by 31st October, you get the FREE bonus video on confidence building tricks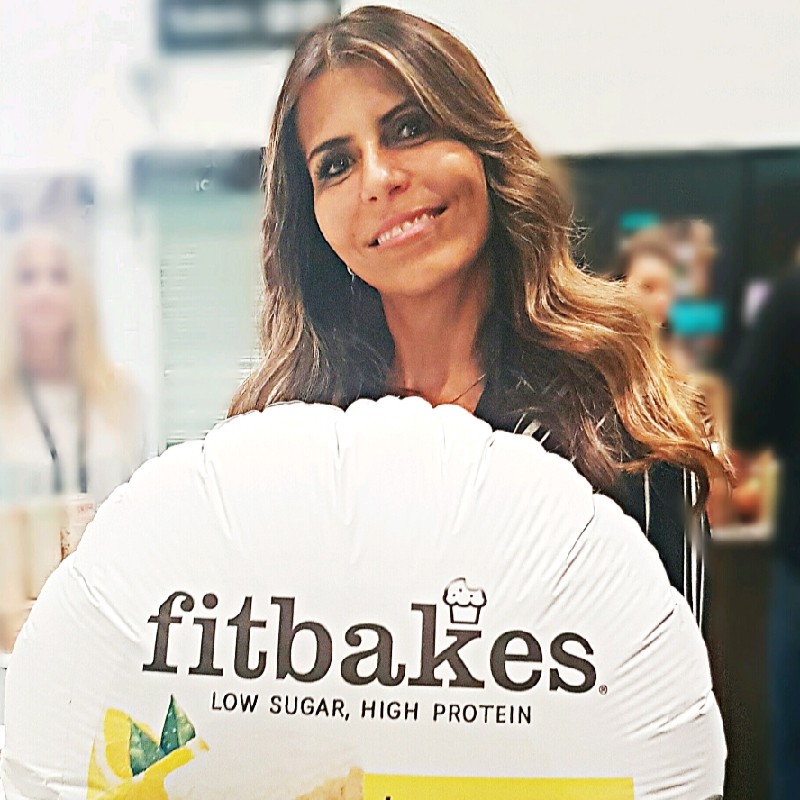 Special thanks to Karen Green who coached us for the Sainsbury's pitch, we wouldn't have done it without you, Karen!
- Ella Rauen-Prestes, Fitbakes
It changed our entire mindset and the way we think about approaching retailers, and then how we would actually pitch our products to them. It has also alerted us to all of the pitfalls and mistakes we might have made while trying to get a listing, potentially saving us a lot of money and endless headaches

- Zoltan Kopacsi, Best of Hungary
Your Instructor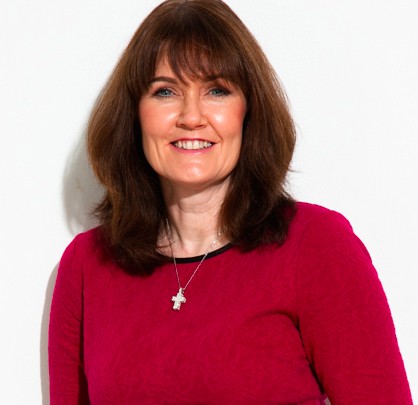 Karen Green is business mentor specializing in enabling food manufacturers to take charge of their businesses and grow profitable sales. She is widely regarded as leading expert in UK food retailing and is a regular guest lecturer at Nottingham Trent University delivering lectures and workshops on food marketing and innovation.
She has worked with a variety of clients including major manufacturers supplying all the major grocers, having started her career as a buyer for Tesco and then Boots.
As her children are now at university, she now lives in the South of France where she can combine her passion for food with outdoor pursuits such as running along the sea and her walking in the hills where she is renovating an ancient village house.
Course Curriculum
Welcome and goal setting
Available in days
days after you enroll
Module 1 Who are you and what is your brand USP?
Available in days
days after you enroll
Module 2 Building the right social proof
Available in days
days after you enroll
Frequently Asked Questions
When does the course start and finish?
The course starts on the 9th November 2020 and runs for 4 weeks. Each week I release the new module of learning and we have a coaching call to see how you are getting on and talk about specific issues and challenges.
How long do I have access to the course?
You have life time access to the course so you will be able to watch the videos as you need them and download templates if you lose them or need new copies - once you are in - you are in!!
100% Money back guarantee
I've helped hundreds of entrepreneurs just like you to build the confidence to go make those sales. But it has not been easy and not everyone has it done by Christmas. One client has taken two years to finally get the retailer sales she dreamt of. But with determination, hard work and this course, you are totally upping your game! This course will help you to know what to do when and enable you to have the best chance to get the listing. However, if you are not absolutely thrilled with the Pitch Perfect Live experience, then after completing the first two weeks of the course, I insist that you email me so that I can refund every penny of your investment! No quibbles, no discussions, money right back!
Still not sure?
How much would a retailer listing be worth to you in terms of
Additional sales revenue
Improved profit for your whole business as your volume doubles/quadruples
National distribution
Marketing and social media opportunities
It could be £millions!!
And do you know how much consultants charge people like you to get listings – thousands of pounds of retainers and high commission rates.
Get those additional sales and profit now without the unnecessary cost by booking now
Enrol below!